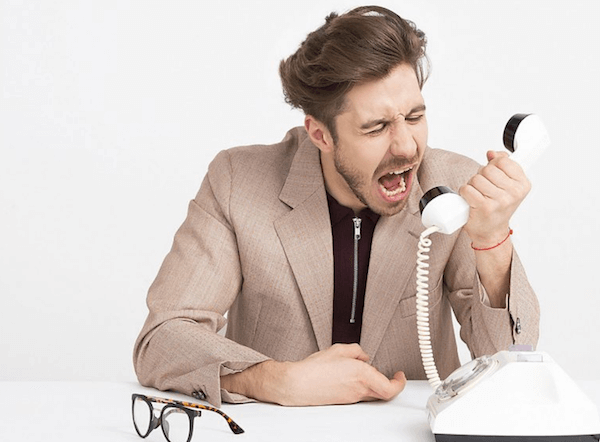 Interactive Voice Response (IVR) is a commonly-used first line of interaction for a client who is trying to get in touch with a company or business. There are countless guidelines and published articles concerning ways to set up an IVR in the most convenient and positive way. Still, there are some clients and consumers who find the voice prompts and IVR menus as frustrating especially when they specifically want to speak with a live agent or a representative of the company.
IVR's are usually configured depending on the system used, nature of business, and company set up. In general, they have standard features which are geared towards creating a direct and clear-cut interaction that can guide callers accordingly.
However, regardless of how good the intentions are, there are times when IVR systems fail to meet consumer expectations; and lead to far more inconveniences rather than customer benefits. Here are some instances;
Multi-level and Complicated IVR's
IVR's are supposed to be helpful and beneficial to callers. Therefore, it is best to avoid making complex and complicated menus for IVR's. Nothing can make a frustrated consumer even more upset than having to listen to guidelines and instructions.
The recommended menu level or "phone tree" for IVR's should be limited to only three according to Jason Stephen Ali of BroadConnect. A complex and multi-level IVR can only make consumers lose interest in the company and give them the impression that they are being trapped.
Menu Prompts that go against consumer intuition
Consumers feel bad when they get that feeling of "being tricked" whenever they make calls to certain companies – especially service providers. Therefore, IVR's must be set up in such a way that they make perfect sense to consumers to ensure faster and more efficient call routing. For example press 1 for English, press 2 for Spanish; instead of press 1 for English, press 8 for Spanish.
The flow of the menu should not be misleading and should create an order that makes perfect sense. This is one thing that makes companies such as ChatlineDating successful; because it creates a sensible and intuitive workflow that conveniently redirects every caller.
IVR's that don't offer a call-back option
Companies that receive a massive volume of calls every day should give consideration to their callers. Not everyone has the time, patience, and resources to wait on hold. Busy lines and live agents that are currently engaged to other callers can cause a lot of inconvenience to other callers, and IVR's that don't offer a call-back option can be extremely frustrating.
To improve the quality of service and to maximize the features of IVR, companies are encouraged to set an option that allows the callers to leave their contact details so they can expect a call-back as soon as a service agent or representative becomes available for them. Call-back options are highly recommended for banks, telecom companies, insurance companies, and other service providers.
Menu prompts that don't offer an option to speak to a live agent
There is always a reason why somebody calls a phone number, and not all consumer concerns are resolved by IVR systems. Companies that don't leave an option for their callers to speak to a live agent or service representative don't have consideration and regard for their clients. This doesn't create a good impression at all because it can make the callers feel that they are being trapped to a dead end.
Therefore, IVR's should be set up in such a way that callers always have an option to speak with a live person. Infusing some humanity can be very comforting after listening to a series of robotic commands and seemingly soulless audio.