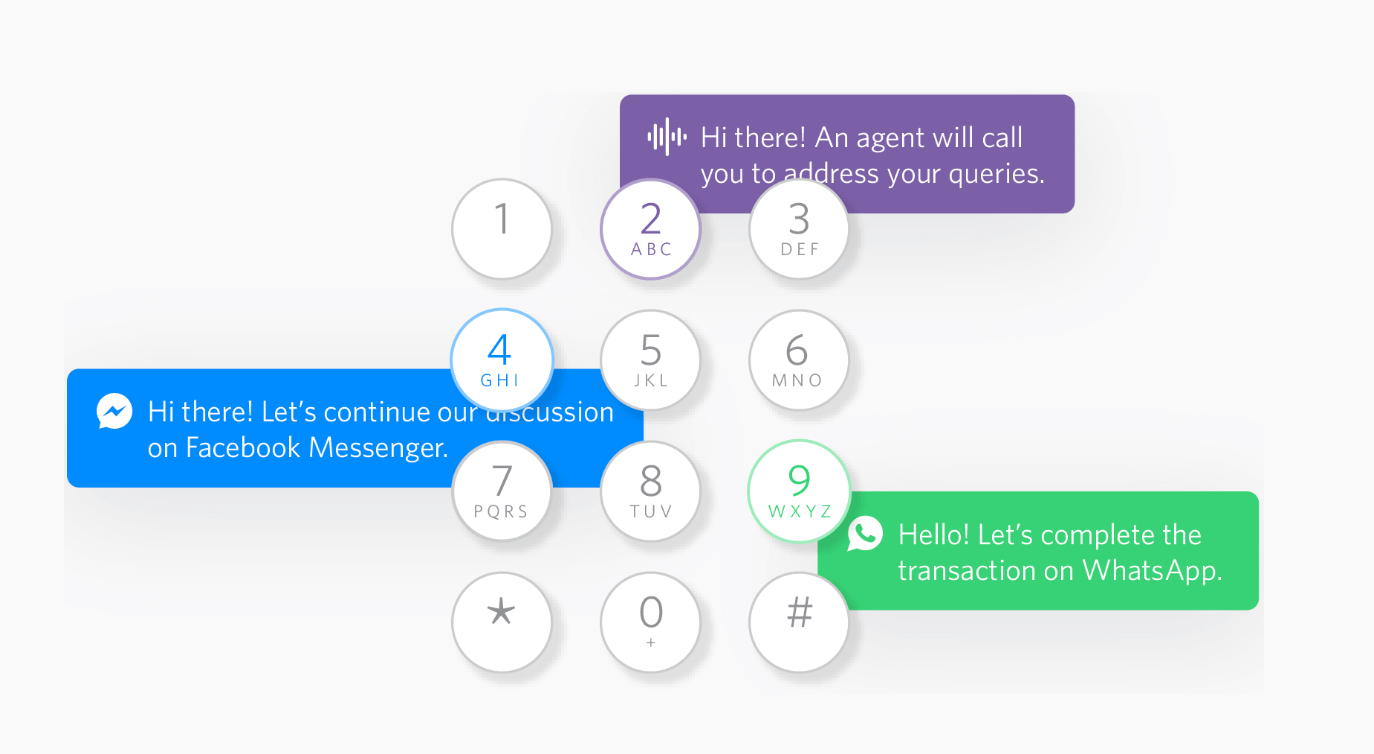 Industries that Benefit from IVR Systems
All types of businesses, whether big or small, can optimize employees' time and resources through IVR Systems. In a business environment, IVR or Interactive Voice Response pertains to a large umbrella that encompasses the company's entire software-based communication system.
It is considered as the most viable and cost-effective way to streamline the call processes for the clients, business departments and employees.
IVR Systems are highly beneficial in the field of customer care and client service. Businesses which are expanding rapidly often require adequate support staff which can handle customer service and relations.
And since the IVR technology can quickly be deployed and can be scaled easily, it can significantly minimize the waiting time for clients and customers.
In such case, the system can dismiss the need to hire call operators to field in questions or inquiries and route incoming calls.
Here are some business fields and industries that are currently taking full advantage of IVR systems and continue to reap their benefits;

Finance & Investment
Banks:
IVR can automate several bank interactions with phone callers. It offers one of the simplest ways to increase the level of customer satisfaction because each call can be routed to a specific department at any given time.
Banks are some of the institutions that are departmentalized and thus, receive massive and different phone calls 24/7. In such nature of business, launching an IVR system offers the most suitable solution to effectively manage calls.
Lending Institutions:
These companies primarily use IVR systems to route calls to different departments such as credit and collection, billing, information, agents and information among others.
Using an IVR system can help their clients to conveniently get in touch with the right department and directly talk to the person who can effectively answer their queries and concerns.
Insurance:
Companies engaged in this field of business also get massive phone calls from clients ranging from product inquiries to sales all the way to insurance claims. An IVR system can organize and manage these calls properly and, in turn, help the company boost customer satisfaction.
Real Estate
Companies dealing with real estate properties can benefit from an IVR system to serve their clients and callers better.
They need this system to route calls to different departments such as real estate agents, sales and billing, loans, customer support and other related services.
Communication Services
Telecom Companies:
Different telecom companies worldwide make use of IVR systems to communicate with their clients regarding billing inquiries, new products and services, customer complaints, technical support, plan upgrades and various sales-related concerns.
A lot of clients' inquiries are usually resolved via IVR system which reduces the need to speak with a live agent.
Internet Providers:
Internet providers benefit from IVR systems in the same way telecom companies do. Clients usually call for the same different reasons such as service complaints, product upgrades and inquiries, technical support and billing concerns among others.
IVR systems enable them to resolve certain issues without having the need for their caller to speak to a customer care representative.
Call Center Industry:
Call center companies usually handle different accounts under different companies all across the world. Thus, they need an efficient IVR system with cutting-edge technology that can accurately route massive inbound calls (locally and internationally) to the right service agents.
Basically, IVR systems are the bread-and-butter of the call center industry to justify its nature of business.
Telemarketers:
Telemarketing companies need IVR systems in the same way that call center companies do. The only difference is that these companies primarily deal with more outgoing calls.
Given such circumstance, they need an IVR system that address the company's specific requirements and at the same time, to properly route calls to various departments.
Food & Hospitality
Food Delivery Service:
This is one of the most widely-used services among people who want food to be delivered conveniently to their location. IVR systems used in such industry are usually very basic and straightforward with only one to two menu levels to maintain customer interest and then followed by a live agent.
Hotels and Resorts:
Most hotels make use of IVR to enable their clients to reach certain departments such as front desk, housekeeping services, food and beverage, sales, information and room service.
Hotels are usually busy during peak seasons; and having an efficient IVR system makes it possible for the hotel operators to manage customer calls.
Bars and Restaurants:
People usually call bars and restaurants to inquire about certain events, to make reservations, to ask about bookings and cancellations, and to make special requests among others.
Companies that handle a number of bars and restaurants with multiple branches benefit from IVR systems that are configured to properly route and address a variety of customer inquiries and concerns.

Social
Dating Lines:
Phone Dating Lines makes use of advanced IVR systems that enable their callers to specify particular preferences which, in turn, connect them to a phone date based upon their choices.
IVR systems in phone dating makes it possible for the callers to find an ideal chat partner based on specific options such as proximity to their location, gender and compatibility. The system also guides the callers throughout the entire process of finding a good match.
Adult Entertainment:
Chat lines that feature erotic conversations, phone sex and other forms of adult entertainment make use of IVR system to guide callers accordingly.
The system allows each caller to key in options based on individual preferences such as language, gender and geographic location. This increases the chance of every caller to get connected with the most ideal and compatible chat partner.
General Helplines:
A lot of institutions are now offering personal and social counseling. People who are suffering from loneliness, depression and anxiety can call these helplines to seek for counseling, support and advice. Since these institutions are bound by an obligation of privacy and confidentiality, each caller is routed to a specific team of professionals who are in charge of such case.
Clothing & Apparel
Luxury Brands:
Companies that promote luxury products maintain their "brand image and position" by handling customer inquiries and concerns accordingly. Thus, they make use of IVR system to route calls to specific business units and to handle customer service in style.
Retail:
Large retail companies benefit from IVR system to handle calls from clients, business partners, exporters and other affiliates. IVR technology is the most efficient way to address inquiries and concerns especially if there are multiple store branches and products being managed by one retail brand.
Building & Construction
Restoration Services:
This industry remains to be one of the most in-demand because residential and commercial space owners want to maintain and keep their property in top shape.
IVR system offers the most professional way to manage and route calls based on the type of property and restoration services required such painting job, water damage services, renovation and repair.
Engineering & Architecture:
This industry is complex and covers an extensive line of services such as general construction, electrical, interior and exterior design and finishing alongside many other job types. Thus, an IVR system is the best way to manage all client inquiries and concerns.
Housing & Property Developers:
Companies that develop different types of properties are usually departmentalized. Therefore, calls must be properly routed to the right departments such as administration, sales agents, billing services, and customer care.
Healthcare
Hospitals & Clinics:
These are major establishments that consist of several departments and business units. When calling a hospital phone number, expect to be welcomed by an IVR system that will guide you through the local numbers for each unit or will offer you options to get in touch with the right department.
This is an organized way to manage calls that usually fall under different categories such as admitting office, hospital administration, doctor's clinics, specialized units, laboratory and other hospital services.
Allied Medical Services:
Healthcare institutions that offer various allied medical services likewise use IVR systems to route calls toward end users. This is a broad field in healthcare that covers allied medical professions such as Physical Medicine and Rehabilitation, Occupational Therapy, Medical Technology, Geriatric Care and Sports Medicine.
Pharmaceuticals:
The field of pharmaceuticals is one of the broadest and most diverse in healthcare. It consists of science and research, development of both conventional and alternative products, medical marketing and management, ethical marketing, promotions and sales. This makes an IVR system highly necessary and relevant in such complex industry.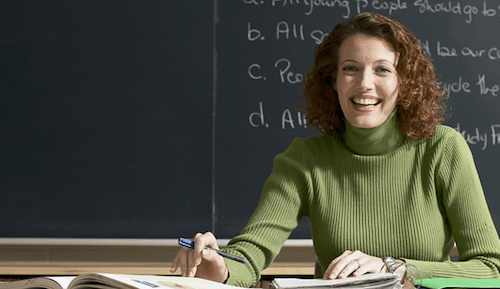 Education
School & Universities:
Educational institutions are one of the busiest and most important fields. With so many departments and offices, different calls can be expected throughout the day.
Phone calls are usually diverse in nature and each one is geared towards a particular person or office such as the Registrar, Library, School Director or Principal, University Dean, Student's Services and Accounting among many others. In such environment, an IVR system seems to be the most suitable solution to route each call.
Research Centers, Tutorials & Special Classes:
Education is a broad field that encompasses various fields and interests. A lot of students attend tutorials and special classes to broaden their horizon and expand their knowledge. Institutions that offer such programs benefit from an IVR system to properly assist students and parents in finding their way towards the right end person.
ot of students attend tutorials and special classes to broaden their horizon and expand their knowledge. Institutions that offer such programs benefit from an IVR system to properly assist students and parents in finding their way towards the right end person.
Specialized Examination Centers:
Institutions that handle specialized exams such as IELTS and TOEFL, licensure exams for certain professions and job eligibility tests can properly organize their system by setting up an IVR system that routes calls based on profession and individual requirements.
General Services
Government Services:
Government offices are able to manage massive volume of calls from citizens and other callers by using a highly advanced IVR system that adequately meets government standards and requirements.
Professional Services:
Companies that offer services such as professional consultancy, manpower, marketing and management services benefit from using an IVR system in their respective offices to route calls and effectively address their clients' needs, concerns and other inquiries. It also makes it possible for the companies to achieve proper communication with the people and institutions they are working in partnership with.
Property Utilities
Service Providers:
Electric Power Distributors, Water Distributors and Cable service providers can increase customer satisfaction by having an IVR system that enables clients to conveniently navigate and reach their target person or business unit. This can lead to faster resolution of problems and issues concerning the services and can enhance customer trust and loyalty.
Travel, Leisure & Entertainment
Airline Companies:
These companies receive a lot of phone calls on a daily basis from their consumers which makes IVR technology highly relevant. Some of the reasons why people call are; to inquire about a travel ticket, confirm sales, make changes with their itinerary, request for special arrangements, or to ask for a refund.
Travel Agencies and Ticketing Offices:
These companies also receive a large volume of calls from their consumers and thus benefit from IVR. People call to make travel arrangements and purchase tickets, to inquire about the different travel packages available, to voice out their complaints and concerns, or to create some changes with their itinerary.
Other businesses that are under this category and can likewise benefit from using IVR technology to satisfy their clients are; concert halls, casinos, theatres, and various leisure parks.
Shopping
Malls:
Shopping malls are divided into several departments and business units that make IVR system highly essential. Large shopping centers require state-of-the-art IVR system that can accommodate the requirements of a complex environment and transform it into simple technology that users can easily understand.
By doing so, incoming calls can be handled effectively and can be routed to the right department at any given time.
Other business types that can benefit from the same technology or IVR set-up are; large groceries and hypermarkets, specialty stores, membership shopping and hardware store complex.